Seattle Area Mole Exterminators
Serving most of King and Snohomish Counties, including the Greater Eastside since 1983.
Top Rated Mole Removal Process
Based on our extensive experience and analyzing what does and does not work, we have taken mole extermination to its highest level.
Prompt Service to Quickly Get Rid of Moles
Initial installation on your property normally occurs within two business days of your order confirmation. Thereafter, we usually return to service your property each week (approximately every 7-14 business days). *Note - holidays, inclement weather, and acts of God may impact service schedules.
3-Month Limited Warranty
We will come back, reinstall our equipment, and waive the setup fee if you have new mole activity within 3 months of the original invoice date.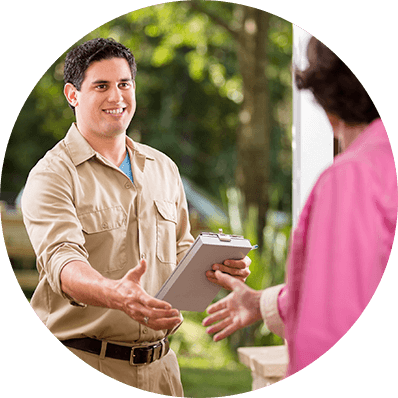 What We Do
Experience Driven Mole Removal Process
Property Survey & Installation

During the initial visit, our professional technician surveys your property, evaluates the ground mole activity, and then installs and secures our equipment to ensure optimal results.
Extermination & Adjustments

We will service your property every 7-14 days after our initial installation. During each visit, we will dispose of any ground moles caught and adjust our equipment as necessary. Caught moles are buried in their tunnel system and marked with flag. Take note that the marker flag is left only as a visual cue for you. Actual captures are recorded on your service order with each service visit. If a capture quantity conflict occurs between flags and service order paperwork, the paperwork quantity takes precedence because of the uncontrolled nature of the flags. See our FAQs page for more info.
Looking For Mole Control? Contact The Mole Patrol Today!
Throughout history, molecatchers have had a tough time catching these underground creatures, and... Read More
Why do so many people still believe that moles hibernate? There are several reasons why this common... Read More
View All Articles